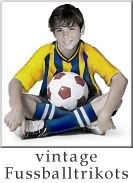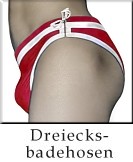 Dreiecksbadehosen der 60er Jahre (moderne Nachfertigung)
Die Bekannte DDR-Urform der 60er Jahre: Aus einem dünnen aber festen Baumwoll-Material, sog. Fahnenstoff / 100% Baumwolle nicht elastisch! Seitlich mit zwei Knöpfen oder zwei kleinen Metallhäkchen verschliessbar und mit einem festen Bändchen zum Zuschnüren. Nach einem alten DDR-Muster aus Mittenwalde (ehemals VEB Konfektion Grossröhrsdorf) in einer heute noch existierenden ex-DDR Näherei in Norddeutschland neu angefertigt. Top Qualität made in Germany! Das ultimative Teil unter die kurze Lederhose, oder für Flusschwimmer, Wasserballer oder Kanuten, Der Kult der 60er Jahre! Bitte beim Nachmessen beachten, dass die Hose nicht elastisch ist! Vergleichsgrössen geben wir nicht mehr an! Sie müssen unbedingt Ihre Bundweite genau nachmessen! Bitte leicht unterhalb der Taille messen!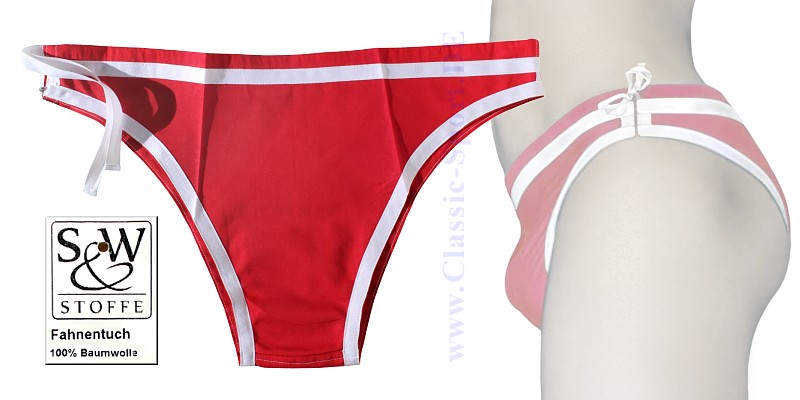 The hottest swimsuit of old East-Germany sixtees! Here the last model by 100% thin but strong COTTON, not elastic! The ultimative brief for the very short german leather pants for scouts. You can open the suit on the left side with two buttons. With extra string. Hot and brandnew still because this is a retro work of today. Original Made in Germany. Please note: this suit is not elastic and must be close-fitting! Please compare your own waist with my measured sizes!!!
| | | | | |
| --- | --- | --- | --- | --- |
| Bundweite / waist (A) | Länge / length on front (B) | seitliche Höhe (C) | Best-Nr. / article-no. | Preis / price |
| 84 cm = 33,1" | 27,0 cm = 10,6" | 5,0 cm | 195 / H-84 | 39,00 € |
| 85 cm = 33,5" | 27,0 cm = 10,6" | 5,0 cm | 195 / H-85 | 39,00 € |
| 87 cm = 34,3" | 27,5 cm = 10,8" | 5,0 cm | 195 / H-87 | 39,00 € |
| 88 cm = 34,7" | 27,5 cm = 10,8" | 5,0 cm | 195 / H-88 | 39,00 € |
| 90 cm = 35,4" | 28,0 cm = 11,0" | 6,0 cm | 195 / H-90 | 39,00 € |
| 91 cm = 35,8" | 28,0 cm = 11,0" | 6,0 cm | 195 / H-91 | 39,00 € |
| 92 cm = 36,2" | 28,5 cm = 11,2" | 6,0 cm | 195 / H-92 | 39,00 € |
| 95 cm = 37,4" | 29,0 cm = 11,4" | 6,0 cm | 195 / H-95 | out |
| 96 cm = 37,8" | 29,0 cm = 11,4" | 6,0 cm | 195 / H-96 | out |
| 84 cm = 33,1" | 27,0 cm = 10,6" | 5,0 cm | 195 / K-84 | 39,00 € |
| 85 cm = 33,5" | 27,0 cm = 10,6" | 5,0 cm | 195 / K-85 | 39,00 € |
| 86 cm = 33,9" | 27,5 cm = 10,8" | 5,0 cm | 195 / K-86 | 39,00 € |
| 87 cm = 34,3" | 27,5 cm = 10,8" | 5,0 cm | 195 / K-87 | 39,00 € |
| 88 cm = 34,7" | 27,5 cm = 10,8" | 5,0 cm | 195 / K-88 | 39,00 € |
| 89 cm = 35,0" | 27,5 cm = 10,8" | 6,0 cm | 195 / K-89 | 39,00 € |
| 90 cm = 35,4" | 28,0 cm = 11,0" | 6,0 cm | 195 / K-90 | 39,00 € |
| 91 cm = 35,8" | 28,0 cm = 11,0" | 6,0 cm | 195 / K-91 | 39,00 € |
| 92 cm = 36,2" | 28,5 cm = 11,2" | 6,0 cm | 195 / K-92 | out |
| 93 cm = 36,6" | 28,5 cm = 11,2" | 6,0 cm | 195 / K-93 | 39,00 € |
| 95 cm = 37,4" | 29,0 cm = 11,4" | 6,0 cm | 195 / K-95 | 39,00 € |
| 96 cm = 37,8" | 29,0 cm = 11,4" | 6,0 cm | 195 / K-96 | out |
(" = Inches / GB) H = Häkchen / hooks K = Knöpfe / buttonas


----------------------------------------------------------------------------------------------------------------------------------------------------------------------
...und hier gehts zu den Kinder-und Jugendgrössen (klick' auf das Bild)
Lieferzeit + Versandkosten / shipment costs
<<< weitere Kollektionen / more than collections